A good friend of mine has a blog that focuses on his EDC, or every day carry. It is actually quite interesting because of my friend's unusual assortment of items to which he carries every day. As a general contractor and laborer, as well as an avid outdoors-man, his pocket carry varies widely from day to day. Knives, rope, tools, flashlights, you name it, it gets pretty interesting.
You would be amazed at how little my every day carry would change. It really hasn't changed in 6 years. So I thought, as a bit of a spoof I would do the EDS, or every day screenshot. So I took a screenshot of what I was doing today, but don't worry, I don't think this changes enough to be a regular post!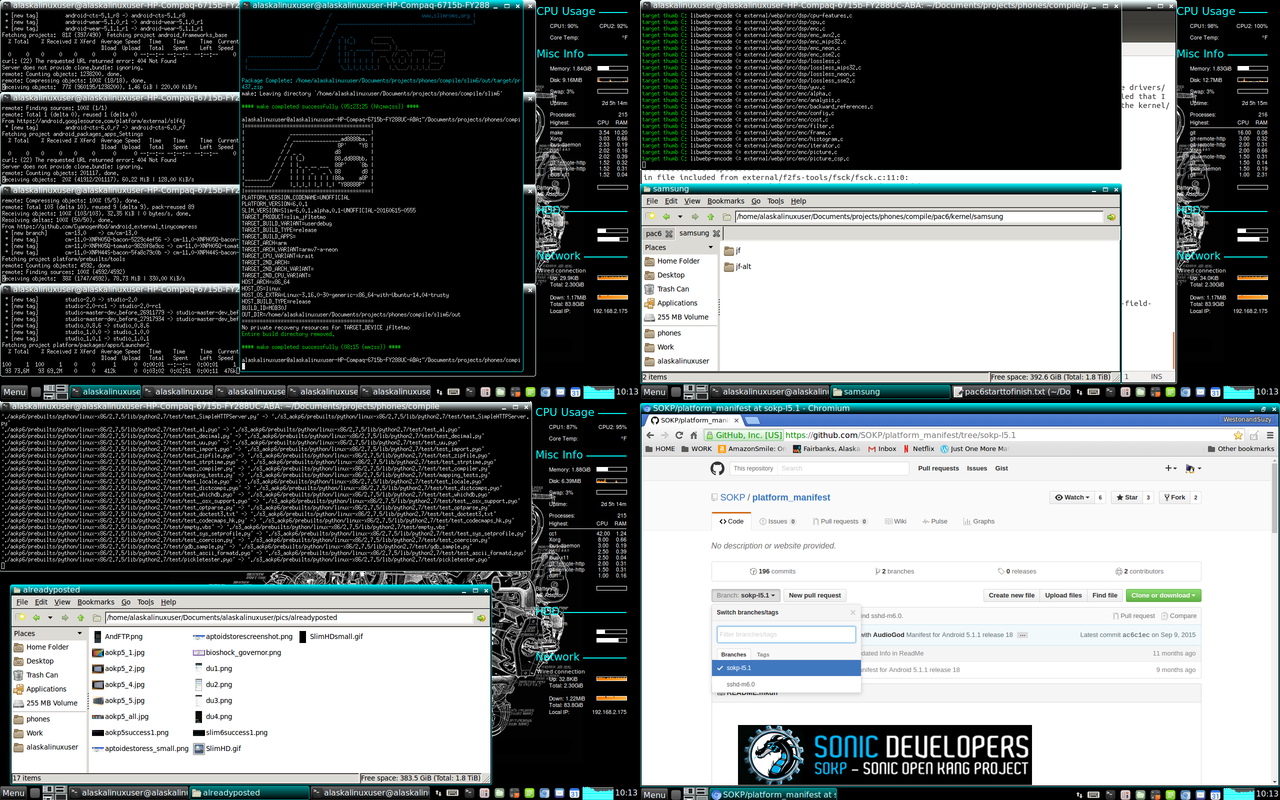 I used scrot – a linux command line screenshot tool, to take a picture of all four desktops at *nearly* the same time. I think that they are a few seconds apart, as you can see the cpu load has changed between shots. However, all of these screens are active and this was all happening at the same time! Ocaisionally this causes my old laptop to overheat and power down. It can no longer determine the CPU temperature, nor the status of the AC or battery. I don't think it was designed for such heavy loads! Might be time for a more powerful computer…. Or perhaps I should try using it a little more responsibly!
Linux – keep it simple.