Hey everyone!
Just wanted to let you know that I was able to finish and upload another hour worth of videos! That's right, currently there is more than 9 hours of video tutorial available. As promised, this was added to the series:
* Installing/using VirtualBox
* Fixing a VB Ubuntu problem with screen resolution
* Syncing minimal LineageOS or Omni for building TWRP
* Converting an Omni TWRP device to LineageOS/CM and building it.
* Custom TWRP mods with fonts/icons/splash screens/etc….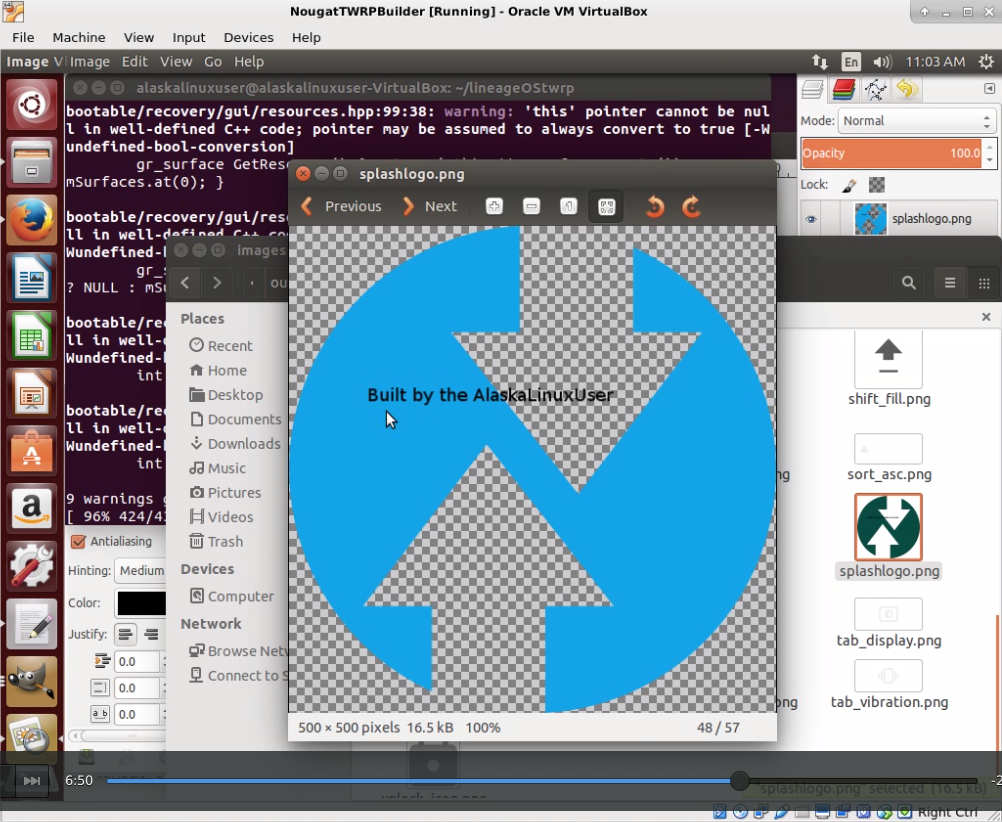 Hope that you are enjoying the series, but mostly, I hope that it is informative and gets you building!
I did try to up the video quality, but I had to tone it back down a bit, as the files became a bit large for uploading and handling. The quality is a little better than the first videos, but not exactly 1080p! 
Thanks again for all of the thanks button slaps and YouTube subscriptions. That lets me know that you guys really appreciate the videos. Be sure to check out my Video Tutorial section in the menu for links to the videos!
Linux – keep it simple.