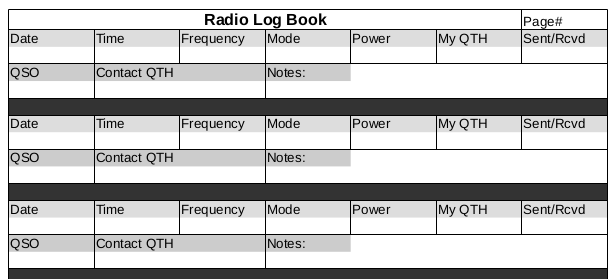 As I begin branching out in the amateur radio world, I came to realize that I needed some form of log to capture my contacts. Of course, I found several log books available on Amazon and the like, but as this is a side hobby, I would like to cut down on costs.
There are also several computer programs to handle this, which also are free, in various forms, but the problem with this is that I did not want to be tethered to a computer while I am transmitting or receiving. So, I jump online and searched for any downloadable, printable QSO sheets. Surprisingly, I found none.
If you happen to find some, be sure to let me know in the comments.
However, if, like me, you want to just have some sheets to download and use for yourself, I've made a spreadsheet and PDF version that you can readily use and even modify for your own needs. You can download them here and print/use/edit to your hearts content!
Linux – keep it simple.