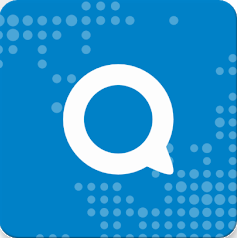 In the continuing effort to move away from corporate hosted services, and move towards self hosted services, I've switched to using a self-hosted version of NextCloud on my home server. With that, it allowed me to enabled a way to replace LinPhone with NextCloud Talk. Don't get me wrong, I love LinPhone, and I really like their free plans. Unfortunately, that means every LinPhone conversation, video chat, or voice call goes through their servers. Now with NextCloud Talk on my own hosted server, everything stays in house.
I might mention that I still use LinPhone for visiting with others who use it. I don't intend to make accounts for all of my acquaintances, just my immediate family. That said, it is great that my wife can send me bank account or drivers license information on our own server, and no one else can see it. I'm not a tin foil hat wearer, but that does give me some peace of mind.
I am interested in trying out some of the external features of Talk though, as per the website:
For use with external guests, conversations can be made public and shared with a link that can be password protected. For webinars or presentations, a moderator can control when a call starts with a configured start time, giving participants a lobby to wait in. Moderators can also mute participants. A rather unique feature is that Nextcloud Talk can be 'bridged' to other chat platforms, including MS Teams, slack, XMPP, Matrx, IRC and many more.

https://nextcloud.com/blog/get-a-productivity-boost-from-integrated-communication/
Maybe I can play around with bridging to XMPP a bit and see what happens. That might be rather convenient and useful for me.
Installation was really simple. I logged into my NextCloud as the administrator, clicked on "+ apps", clicked "Social and Communication", and clicked "Download and enable" for the Talk app. Another thing I've been really enjoying about NextCloud is how simple it is to add more functions or apps to your cloud.
As an added bonus, video chat worked out of the box on the NextCloud Talk Android app. LinPhone has a problem with my phone's microphone, and chooses the wrong one when I go into video chat mode. So it was nice to have a simple solution where everything worked without changing any settings.
Linux – keep it simple.