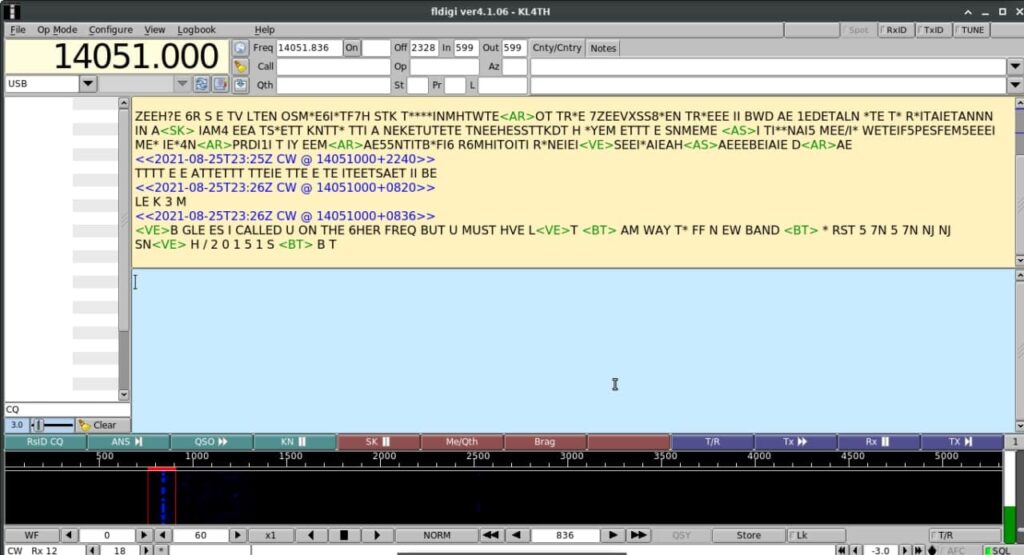 Been a little busy lately, but I still managed to find a little bit of time to play around with my TS-820 and laptop. I was using the signalink usb to listen in on other people's CW conversation. Unfortunately, I couldn't get the CW transmitting to work with my setup. I'm sure it can be done, I just need to play around with it a bit more.
Either way, it was kind of neat to "see" someone's CW signal as dots and dashes!
Linux – Keep it simple.