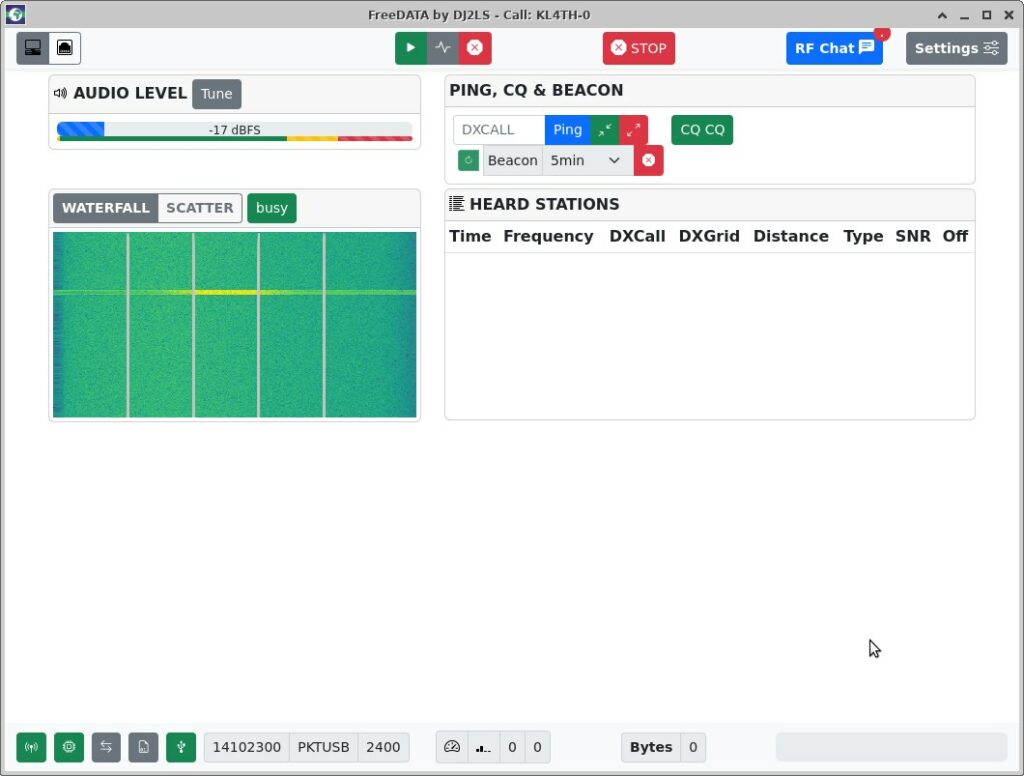 FreeData is "a free, open-source, multi-platform application for sending files and messages, using the codec2 HF modems." [1]
Of course, I'm an amateur radio operator, also know as a ham. And, if you read this blog at all, you know I'm pretty into Linux and open-source software. So, it should come as no surprise that I'm interested in FreeData. Basically, FreeData is a replacement for ARDOP (an older open-source radio software), that allows you to set up networks or send and receive files, such as pictures, emails, chat, etc., between two or more radio stations.
When I first heard about FreeData from a telegram group I frequent, I wasn't sure what to make of it, and to be honest, I'm still just testing it out. However, it looks to be really promising, though there doesn't appear to be enough users yet to determine how well the system works. Hopefully, by testing it out myself, I can add one more user and one more data point to the pool, and if enough folks give it a try, perhaps it will become a new standard for digital communications.
One really irritating thing to me is the new digital mode that seems to be sweeping through ham radio and taking it by storm, which is VARA. VARA is a closed source protocol for communications that is controlled by one person. That's fine, but what is odd to me is that it seems to be against everything amateur radio stand for or was founded on. The charters of ham radio spell out that it should be used for scientific experimenting, discovery, and secondarily for things such as emergency communications and the like. The problem I see with VARA is that it circumvents any scientific experimenting and improvement. No one (except the original designer) knows exactly how it works, or has seen the code to offer improvements.
Not only does it need improvements, such as the fact that it takes an unprecedented amount of CPU horse power to run compared with any other digital protocol used in ham radio, but it is also only available for Windows machines in it's native form. Many programs and methods exist, of course, to bring it to Android, or Linux, but they are hacks, and not directly compiled for their architecture.
It also is really astounding to me that VARA costs money to use at peak efficiency. There is a free version available, but it is throttled and hampered from full functionality unless you pay a fee to use it. This is becoming a toll road of the digital airwaves! Not only is there a fee, but it is expensive! Perhaps not to the average American, but for all the countries around the world that don't even have running water, it seems ludicrous to charge them such an exorbitant fee to use software in what should be an open hobby.
I do understand that software developers need to make money to live, and I'm not against them getting paid for their work. However, when huge infrastructure in the amateur radio community, such as Winlink, used almost exclusively for emergency comms during a disaster are tied hand in hand with software such as VARA, it seems like we've fallen off the tracks somewhere.
Enough of my rant…. Back to FreeData.
I followed the install guide [1] for compiling it yourself in Ubuntu 20.04, and only ran into one snag. When it says it is optional to compile their version of codec2, they should probably put "mandatory". I couldn't get FreeData to run with the native libcodecs from the Ubuntu 20.04 repository. Once I followed the instructions and compiled their latest codec2, everything started working, so I highly recommend that you use their version on your system.
So far, I have not been able to connect with anyone, unfortunately. They have a map on their website where you can view all the operating stations that allow their information to be posted to the internet, and if you check it out, you will see that I am the one lone station in all of North America, with the majority of the stations being in Australia and Europe. I'm going to stick with it a while, though, and see if others start to setup stations. Hopefully I can find someone else willing to test with me soon.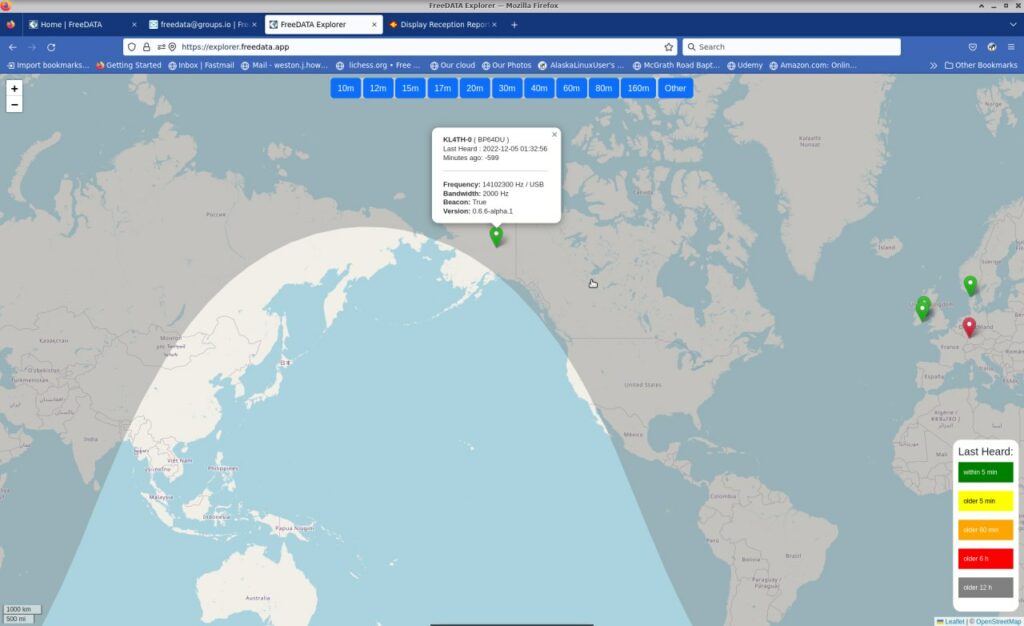 Linux – keep it simple.
[1] freedata.app