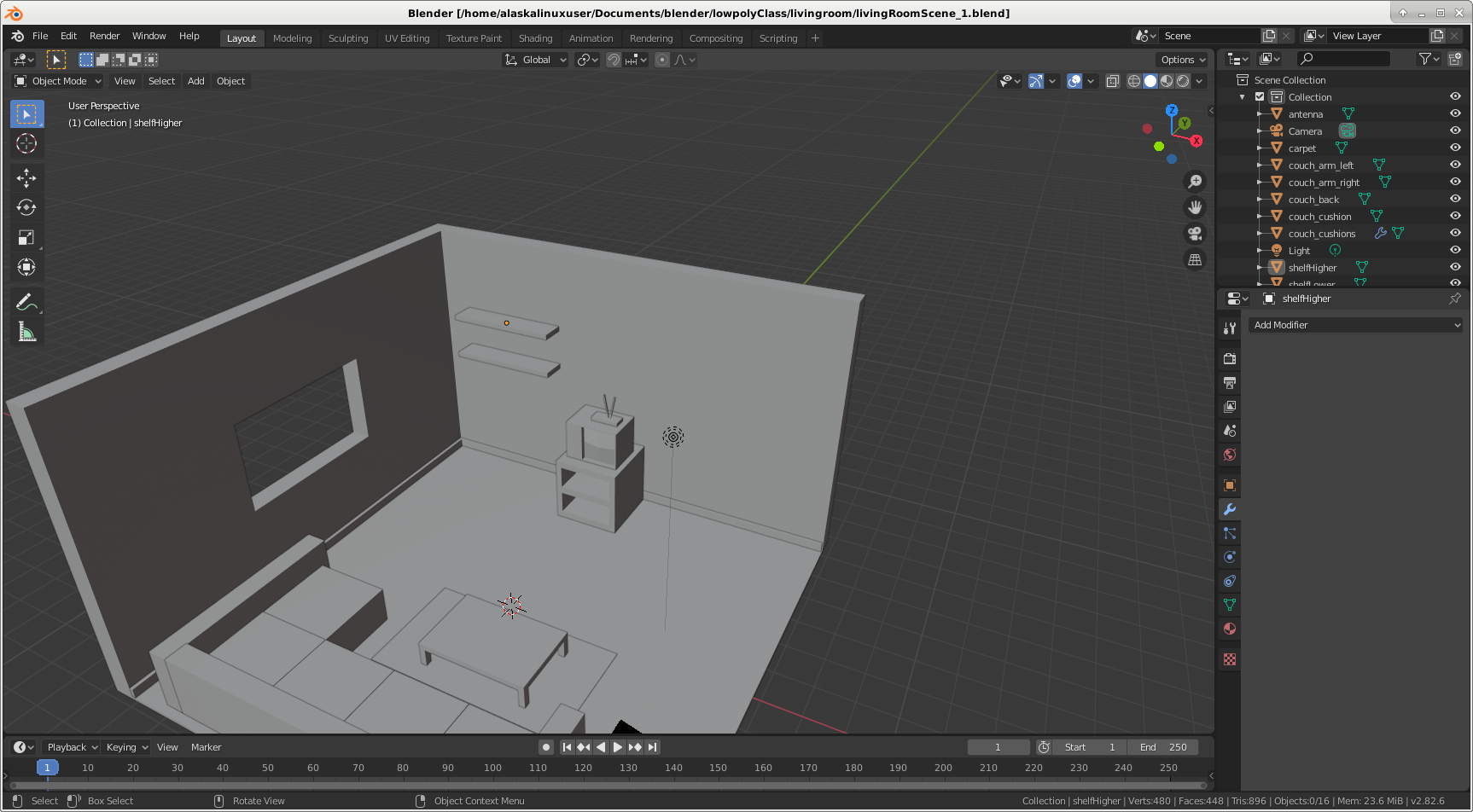 Well, I decided to take another course on Udemy.  I wanted to branch out a little bit from my usual routine and learn something that I'm not really familiar with. So, I decided to take a course on 3D modeling. There are a lot of options out there, but I decided to settle on this one: https://www.udemy.com/course/blenderlowpoly/,  The Ultimate Blender Low Poly Guide by Alex Cordebard, and I have to say, I'm loving it!
First, why I decided to take the course:
I was hoping it would help me model things for my 3D printer
I am also looking forward to some small 3D game design, but need models to do that.
I like the simpler, cartoon-ish style that has been a staple of "low-poly" 3D art.
Second, why I'm enjoying this course:
The instructor is so enthusiastic, it's contagious!
Alex does a great job of explaining things in a way that is easy for a non-3D/non-artist to understand.
Everything is made from simple shapes.
The first "chapter" was about how to use Blender, which really helped me out. Now I'm on the second chapter, made up of several lessons, which show us how to make a low-poly living room scene. So far, so good! I can't wait to see what this looks like when we're done!
Linux – keep it simple.