The title might suggest something about a princess, a monkey, a thief, and a Disney movie, but it's not so glamorous. It's just a low poly world I created for my low poly class. I had some fun with lighting, and it is amazing what changing the background lighting color can do to your planet.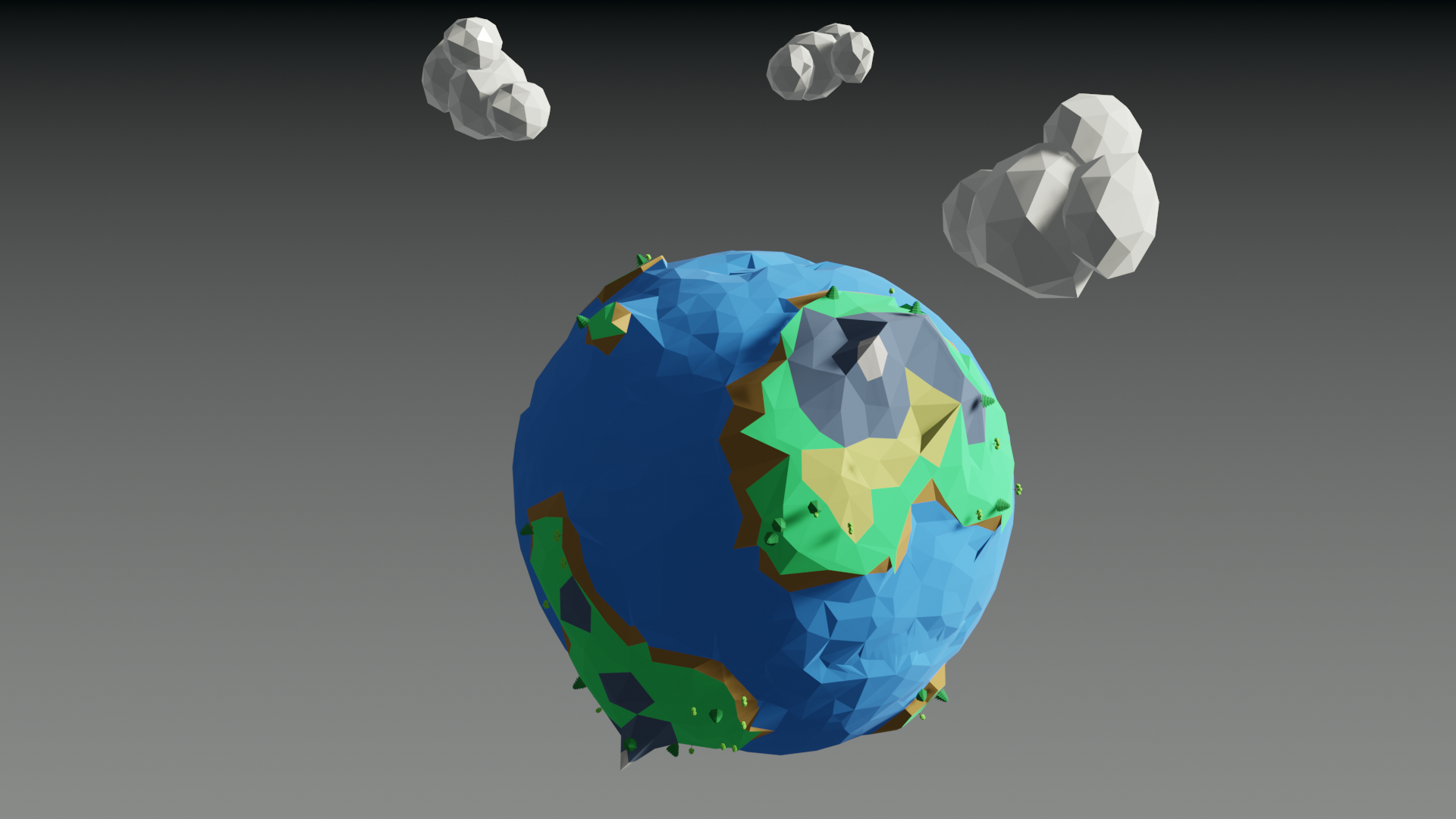 Above is a generic lighting fading from white to black. Kind of gives it a nice "space" look. But, it seems a bit moody, so I tried some sunrise, daylight, and sunset looks:
I'm no expert, but it's a pretty fun way to change the mood and look of the model, without changing anything else. I'm really enjoying the class so far, but I'm not far from the end of it now. I think next up is a low poly character that moves, so I'm really looking forward to that!
Linux – keep it simple.