MechDome, the new way to convert your Android application into an iOS app. While still somewhat in development, MechDome has been making great strides in the field of app converters. The best part is that MechDome doesn't use your app source code, it uses your completed Android apk file to churn out a completed iOS application!
If you are interested in knowing more about the process involved in converting your Android app into an iOS one, you should read my previous article, where I gave it a go. I have to admit, it worked out rather nicely! I've converted two applications on their website, and so far, both worked great in the simulator!
Yesterday, MechDome sent out a newsletter informing everyone that they are starting an open source developer program! As an open source developer, I get really excited when I see companies supporting open source work. If you read my previous article, you can see where I made a few suggestions to MechDome in regards to open source development. Here's a quote from that article:
Ideal: Give users the opportunity to create an open source developer account that can convert a limited number of open source apps per month, such as two or three, for free. No subscription costs, and if the account stays active, then it will not expire.

Less than ideal, but still helpful: Give users who already have paid subscriptions the ability to convert open source applications without counting against their monthly quota or subscription.

A one time setup cost: Another option might be a one time cost, rather than a subscription, for an open source account. E.g., a $25 setup fee for open source users to set up a developer account.
Based on their letter, it looks like they chose a slightly different direction, or perhaps a "modified" version of my third option. They decided on a flat fee of $25 to allow you to convert one open source app.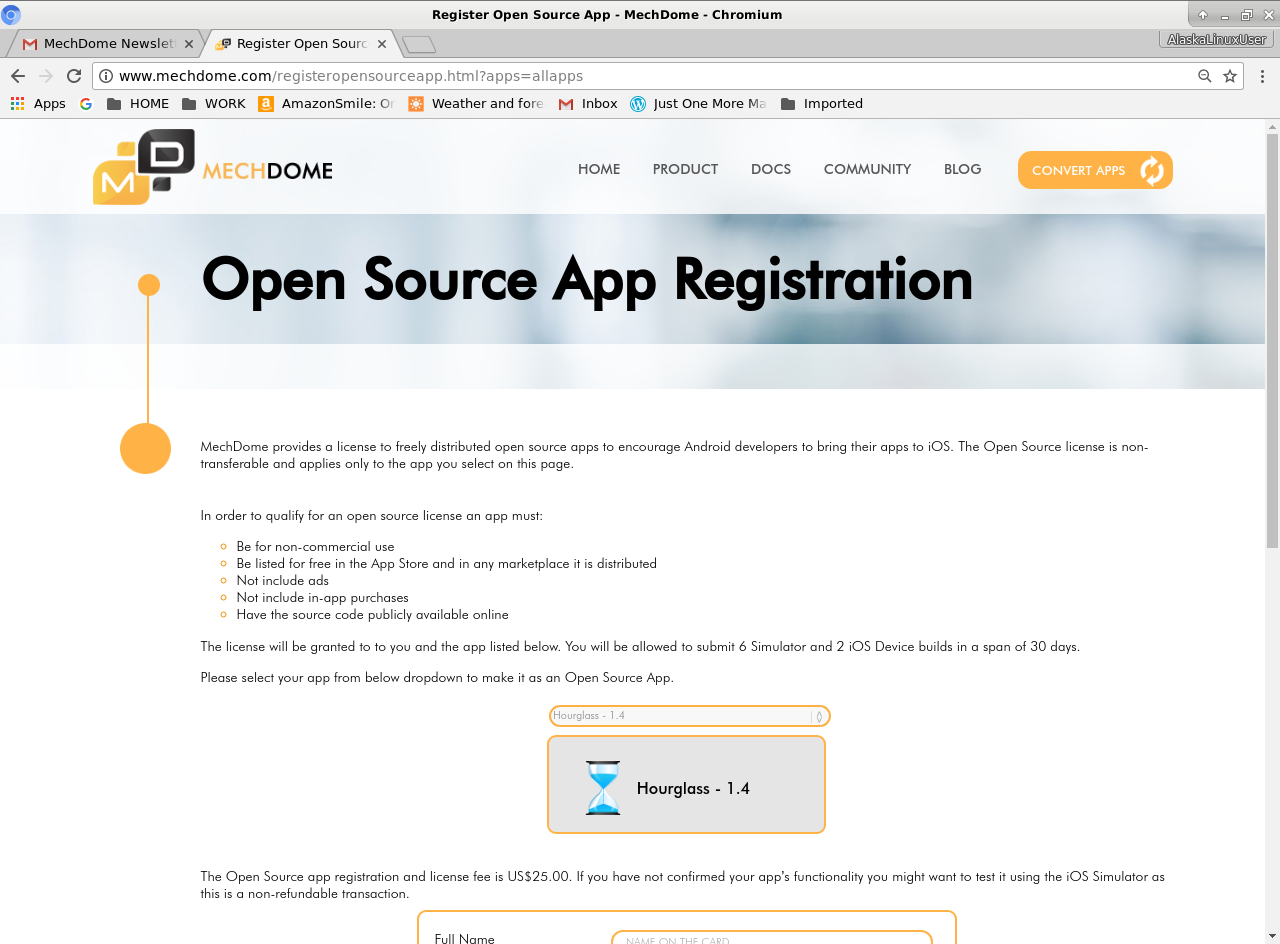 I think that MechDome is on the right track. I do appreciate how they are reaching out to open source developers, and although a one time fee per app of $25 isn't free, it isn't ridiculous, either. I could see how larger, community driven projects, or ones that accept donations might be able to foot the bill for app conversion, it just is not as convenient for small timers like me. I guess we will just have to wait and see.
Linux – keep it simple.